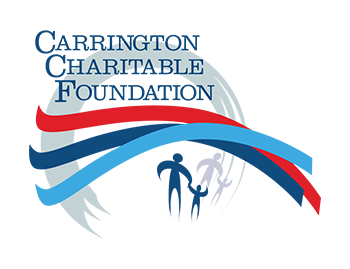 Carrington Charitable Foundation's 7th Annual Golf Classic raises more than $1.9 million for wounded Veterans
Tournament honors heroes who have sacrificed much in the service of our nation.
ALISO VIEJO, Calif. (Oct. 18, 2017) — More than 270 golfers participated in the Carrington Charitable Foundation's (CCF) 7th Annual Golf Classic benefitting CCF's Signature Programs that support wounded American Veterans. The annual event, which took place October 9 at The Resort at Pelican Hill in Newport Coast, Calif., raised more than $1.9 million for its initiatives that enable Mobility, Stability, Purpose and Prosperity for U.S. servicemen and women returning from post-9/11 battlefields. Carrington Charitable Foundation is the nonprofit organization of The Carrington Companies.
"Each year, it is inspiring to work with so many people who generously come together with the sole purpose of giving back to the Veterans and their families who have proudly served our country," said Rosemary Rose, Chairman, Carrington Charitable Foundation. "The tournament proceeds allow us to continue to support and expand the various CCF programs that assist and honor these heroes."
Since 2011, proceeds from the Golf Classic have directly supported CCF's Signature Programs, providing diverse ongoing assistance to Veterans and their families.Carrington Associates across the country also rallied together to support the event through a variety of initiatives that contributed to the overall fundraising efforts of the Golf Classic.
The distinguished annual event encompasses much more than a day of golf. After sunset on the course, more than 480 supporters attended an evening banquet and auction, during which Veterans and enthusiastic supporters spoke passionately about the importance of the Carrington Charitable Foundation's ongoing mission, which supports Veterans returning from post- 9/11 battlefields through its initiatives that provide:
Mobility: CCF financially supports The Veterans Airlift Command (VAC) (www.veteransairlift.org). Working with a network of volunteer aircraft owners and pilots, the VAC provides free private air transportation for Veterans of the Iraq and Afghanistan conflicts and their families. For the past nine years, Carrington Aviation has participated on missions with aircraft and crew, transporting heroes to medical facilities for treatment and reuniting them with their loved ones.

Stability: Carrington House (carringtoncf.org/WhatWeDo/CarringtonHouse) provides custom, adaptive homes for catastrophically injured Veterans. To date, Carrington House has built more than two dozen homes in communities across the United States, each designed to meet the special needs of wounded Veterans and their families. Two more homes are on track for completion this year in 2017.

Purpose and Prosperity: CCF's most recent ongoing initiative, the Veteran Support Program, provides Veterans with the guidance and support they need to rejoin civilian life through such services as job-search assistance and business-plan consulting to counseling and treatment referrals. CCF's Purpose and Prosperity program has provided grants to such diverse Veteran-focused nonprofits as GallantFew, which provides one-on-one mentoring to Veterans by Veterans; The Honor Foundation, which helps Navy SEALs and U.S. Special Operations service members transition to a life after service; and the Warrior Canine Connection, which assists recovering warriors in reconnecting with life, their families, their communities and one another.
"We love our new home," said U.S. Army Master Sgt. David Glenn, whose Carrington House home was completed in May of this year near Fort Bragg, North Carolina. "For the first time since my injury, I am independent and can fully participate at home and with my family. This would not be possible without the kindness and generosity of the Carrington Charitable Foundation."
To learn more about the Veterans whom CCF supports, please visit carringtoncf.org/veterans-we-honor. For more information and photos of the Carrington Charitable Foundation's 7th Annual Golf Classic, visit carringtoncf.org/golf/home. The 8th Annual Carrington Charitable Foundation Golf Classic will take place on October 8, 2018, at The Resort at Pelican Hill in Newport Coast, Calif.
Carrington Charitable Foundation

The Carrington Charitable Foundation is dedicated to supporting nonprofit organizations and communities across the United States through a variety of causes that are important to Carrington Associates and leaders. CCF carries out The Carrington Companies mission of charitable giving and improving lives through financial contributions, fundraising events, volunteerism and its signature programs that focus on helping military Veterans by providing Mobility, Stability, Purpose and Prosperity. For more information about CCF and its signature programs, visit carringtoncf.org. For more information about The Carrington Companies, visit www.carringtonhc.com.
Media Contact
Patty Sullivan
866.289.4147
pr@carringtonmh.com