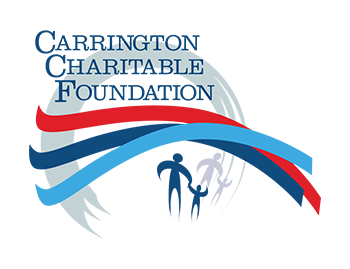 Carrington Charitable Foundation's 10th CCF Golf Classic raises more than $2 million for wounded Veterans
Tournament honors service members who have sacrificed much to ensure our nation's safety.
ALISO VIEJO, Calif. (Oct. 18, 2022) —After a two-year hiatus during the pandemic, the Carrington Charitable Foundation (CCF) held its 10th CCF Golf Classic benefitting CCF's Signature Programs that support post 9/11 combat wounded American Veterans on October 10, 2022, at The Resort at Pelican Hill in Newport Coast, Calif. The event raised more than $2 million for its initiatives that enable Mobility, Stability, Purpose and Prosperity for U.S. servicemen and women returning from post-9/11 battlefields. CCF is the nonprofit organization of The Carrington Companies. More than 250 golfers participated and the event culminated in a dinner and auction attended by more than 450 people.
"It is a tremendous honor for us to organize this event each year; and we are grateful that so many donors, partners, friends and families were able to gather in person again this year," said Rosemary Rose, Chairman, Carrington Charitable Foundation. "Each year, the proceeds from this tournament allow us to continue to support and expand the various CCF programs that assist the Veterans and their families who have so proudly served our country. We are absolutely honored to be able to help change their lives for the better."
Since 2011, the CCF Golf Classic, together with its React 2020 and 2021 virtual events, has raised over $27 million for CCF's Signature Programs, which provide diverse ongoing assistance to Veterans and their families.In addition to an inspiring day of golf, the event featured an evening banquet and auction, during which attendees bid on a wide variety of items donated by Carrington associates and sponsors. The highlight of the event was Veterans and enthusiastic supporters speaking passionately about the importance of the CCF's ongoing mission, which supports Veterans through initiatives that provide:
Honored Veteran guests at this year's Golf Classic included U.S. Marine Corps Corporal Michael Jernigan, U.S. Army Sergeant First Class Matthew Miles, U.S. Army Sergeant Matthew Melancon and U.S. Army Master Sergeant John Masson and guest speaker U.S. Army Staff Sergeant Travis Mills – all of whom were beneficiaries of custom homes through the Carrington House program. Also addressing the assembled guests was Gold Star Spouse, Vanessa Fegyo. Her husband, U.S. Navy Special Operations Chief Petty Officer (SEAL) David Fegyo, displayed unwavering fortitude when he elected to deploy one last time before passing away on October 5, 2014, after a two-year-long battle with service-related brain cancer. U.S. Navy Chief Warrant Officer 4 Michael Fox, a graduate of The Honor Foundation, and now a Carrington associate, spoke about how The Honor Foundation guided him through his transition from Special Operations to the next chapter in his life.
"I am fortunate to be a beneficiary of The Honor Foundation's one-of-a-kind transition program for U.S. Special Operations Forces Veterans; and I'm proud to say that I now work for an organization that supports that mission through the Carrington Charitable Foundation," said Fox. "The Honor Foundation enables SOF Veterans to identify and translate skills learned in the military to build a path to their next great adventure in life. CCF's support and generosity exemplifies its commitment to the core pillar of Prosperity, as well as its continued dedication to the Veteran community."
To learn more about the Veterans whom CCF supports, please visit: carringtoncf.org/signature-programs. The next Carrington Charitable Foundation Golf Classic will take place on October 9, 2023, at The Resort at Pelican Hill in Newport Coast, Calif.
The Carrington Charitable Foundation
Through its collective associates made up of Carrington leaders and employees, the company's nonprofit organization, Carrington Charitable Foundation, contributes to the community through causes that reflect the interests of Carrington Associates. For more information about Carrington Charitable Foundation, and the organizations and programs it supports through specific fundraising efforts, please visit: carringtoncf.org. For more information about the Carrington Companies, visit: www.carringtonhc.com.
Media Contact
Edward Pittman
214.533.6741
pr@carringtonmh.com