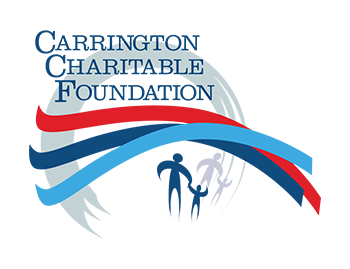 Carrington Charitable Foundation welcomes home the family of Chief Petty Officer Holly Katke, wounded U.S. Navy Veteran
Celebration marks 20th custom, adaptive home built for post-9/11 combat-wounded Veteran through the Foundation's signature Carrington House program
ALISO VIEJO, Calif. (Nov. 20, 2018)– As part of its ongoing support for severely wounded military Veterans of the Iraq and Afghanistan conflicts, the Carrington Charitable Foundation (CCF), the nonprofit organization of The Carrington Companies, hosted a home dedication on Oct. 19, 2018, for U.S. Navy Chief Petty Officer Holly Katke and her family to celebrate their recently completed custom home near Gilbert, Ariz. The event marked the 20th custom home by CCF's signature program, Carrington House.
"My daughter, Leah, and I have a new life, new community, new friends, and an awesome new home now," said Chief Petty Officer Holly Katke. "The Carrington Charitable Foundation has been so generous and giving − not only the new home, but with their friendship and family as well. It's so nice to be part of such a great Veteran organization. Thanks, CCF, for doing great things for our Veterans, and allowing Leah and I to prosper and enjoy a better life."
According to Brandon Nicolas, vice president, Carrington Development Company, which oversaw the project, the home dedication brings together people and companies from across the community who work to make the construction of each new home a success.
"The renovations to Holly's home were extensive − it's essentially a brand new house," said Nicolas. "As with every Carrington House home, it is an honor to help carry out CCF's mission of taking care of our wounded military Veterans who have returned from service, and giving them a home they can call their own."
Custom features of the Katke home include:
Flat exterior walkways to accommodate Holly's use of a cane or wheelchair.
An updated kitchen compliant with Americans with Disabilities Act standards.
New kitchen appliances and cabinets.
New furniture throughout the house.
A walk-in/roll-in shower.
New flooring throughout the home.
Plumbing and electrical updates, and more.
Carrington House provides housing for catastrophically injured heroes and their families in three ways:
The Carrington Development Company repairs, renovates and builds custom, adaptive homes in communities across the United States to meet the unique needs of each wounded Veteran, so they can live independently and comfortably.
Donations of housing near key military hospital centers for families during the difficult post-injury recovery process.
Donated homes from financial institutions are remodeled and sold by The Carrington Companies. Funds from sales of those homes are used to build new homes for Veterans.
Every Carrington House home that is remodeled, renovated or constructed from the ground up is designed to meet the specific needs of each Veteran to restore independence for them and their families or caregivers.
To learn more about the Veterans that Carrington supports, please visit: carringtoncf.org/signature-programs.
The Carrington Charitable Foundation
Carrington Charitable Foundation contributes to the community through causes that reflect the interests of Carrington Associates. For more information about Carrington Charitable Foundation, and the organizations and programs it supports, please visit: carringtoncf.org. For more information about the Carrington Companies, visit: www.carringtonhc.com.
Media Contact
Ginny Walker
949-517-1132
pr@carringtonmh.com